Computer Vision Treatment with Your Midland Optometrist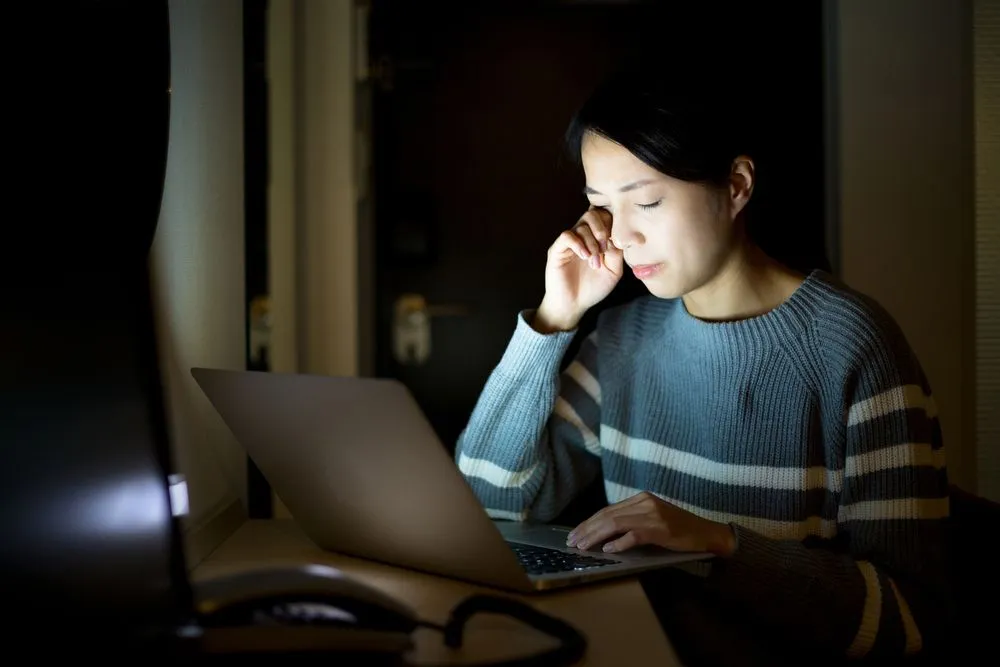 At Urias Eyecare, our Midland and Odessa optometrist, Dr. Aaron Urias, meets people every day who are frustrated with tired eyes and blurry vision that becomes more pronounced after periods of prolonged computer use. This modern day syndrome—known as computer vision—can potentially lead to both temporary and longer-term issues for our eye health.
Our Midland Eye Doctor Explains Computer Vision
As noted by our Midland eye doctor and other eye care professionals, computer vision syndrome is almost like an overuse injury to your eye. There are a few reasons why it happens:
We tend to stare more and blink less while using our computers, tablets, and smart phones, which decrease outer eye moisture.
Our eyes have to frequently scan, focus, and visualize high contrast and glare while looking at digital screens, which can be taxing for these sensitive organs.
High energy blue light emitted from digital devices can reach all the way back to the delicate retinal tissues, potentially causing damage over time.
Computer vision syndrome can become worse if people have incorrect prescription eyewear, poor workspace ergonomics (e.g., harsh overhead lighting, poor posture, or a monitor that's too close to the face), or undiagnosed vision problems.
How Our Midland Eye Doctor Can Help You Manage Signs & Symptoms of Computer Vision
Do a quick inventory of your body after using computers for a long time. Ask yourself:
Are my eyes blurry, burning, dry, itchy, or tired?
Is it hard for me to focus on objects at varying distances, or am I seeing double vision?
Does my neck or head ache?
If so, you may be suffering from computer vision. While generally temporary, these symptoms can be bothersome and may impair your ability to be focus and be productive. Excessive exposure to blue light emissions may also contribute to the development of age-related macular degeneration and other types of retinal damage.
Our Midland eye doctor can help you minimize your risk of computer vision in a few ways:
A comprehensive eye exam lets you know if you need to prescription eyewear for an underlying refractive error.
Dr. Urias can teach you how to improve your ergonomics, posture, and habits while using digital devices.
You can download blue light reducing applications directly onto your tech devices or invest in specialized eyewear or removable monitor screens which reduce your blue light exposure.
Protect Your Eyesight With Help from Our Optometrist in Midland & Odessa
At Urias Eyecare, connect with an optometrist in Midland & Odessa TX who can help you prevent computer vision syndrome. After all, computers and cell phones may not be avoidable, but technology-related eye problems can be! Contact us now by calling (432) 368-4102.