Eye Exams in Midland and Odessa
Vision exams play an essential role in maintaining your health and the well-being of your eyes. When you get eye exams in Midland and Odessa, you want to ensure that you have a comprehensive evaluation of your vision. By understanding the impact of annual eye exams and seeking treatment from an optometrist in Midland and Odessa TX, you obtain the appropriate treatment for your eyes.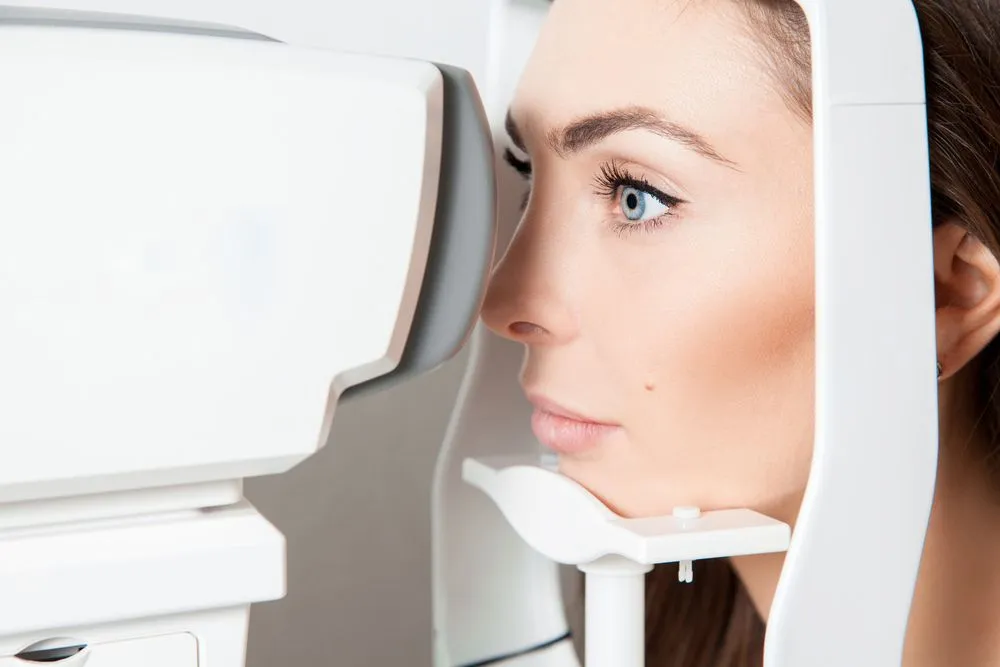 What is an Eye Exam?
A comprehensive eye exam is a check-up for your eyes and vision. During your annual eye exams in Midland and Odessa, an optometrist checks your current vision and looks at your eyes. We may dilate your pupils to evaluate your eyes for certain risks or conditions. We also check the pressure in your eyes and depending on your age, our exam may vary slightly due to different risks that occur at different ages.
We may ask about your physical health during the exam. Since some medical conditions, like diabetes, may increase the risk of certain eye conditions, we discuss your medical history to ensure that we check for any complications.
Why is the Exam Important for your Eyes?
Vision exams are important for your eyes because they allow a professional to identify potential problems at an early stage. As you age or as a child grows older, it may be necessary to consider eye glasses prescription. Risks to your eyes may develop due to natural aging, wear and tear on your eyes or even medical conditions that develop in your life.
By getting an annual exam, you prevent long-term complications by catching a problem at the early stages. As a result, an optometrist in Midland and Odessa TX develops a plan of action to slow the progression of the condition or to address the specific problem with appropriate treatments.
When to Visit an Optometry Clinic in Midland and Odessa
You want to visit an optometry clinic in Midland and Odessa on an annual basis. Visit our clinic to check on your eyes with a comprehensive eye exam. You can also visit a professional for an evaluation if your vision changes or you have concerns about your eyes at any time in the year. If concerns about a child's eyes develop, then consider getting their eyes checked for potential concerns like nearsightedness, farsightedness or astigmatism. Children may need eye glasses prescription to help them keep up with lessons at school or see clearly in a classroom environment.
By seeking treatment from an optometrist on a regular basis, you prevent eye conditions or you catch a condition early. It allows you to feel confident in the health of your eyes.
Make Your Eye Exam Appointment with Our Odessa Optometrist
Eye exams in Midland and Odessa play an essential role in your long-term vision and eye health. By getting an annual exam and checking on your eyes, you limit the risks and ensure that your eyes remain healthy.
To learn more about vision exams in our clinic or to set up an appointment, contact (432) 368-4102 today.