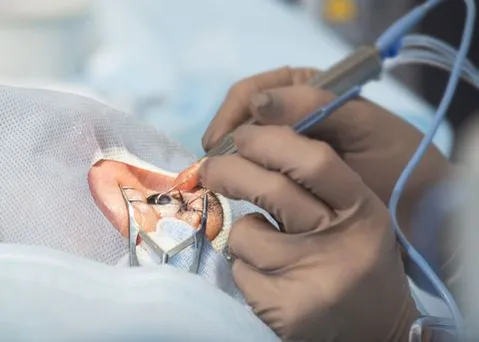 Sometimes, the usual treatments for eye conditions don't work. In this case, you might have to consider eye surgery. While this might be intimidating, the team at Urias Eyecare in Midland, TX is here to help. Here are some things to know if you and your optometrist are considering eye surgery.
Why Eye Surgery?
While eye surgery is generally not as involved as other types of surgery you might have, it is still a medical procedure. When you are diagnosed with something like astigmatism or cataracts, there are steps your eye doctor will take to treat the condition. If those usual steps don't work, surgery is generally next on the list.
What Are Some Common Eye Surgeries?
There are many reasons for eye surgery, but some types are more common than others. LASIK is one of the most popular. This procedure uses laser technology to reshape the cornea and treat conditions like astigmatism and myopia. Surgery is also done to treat cataracts, replacing the cloudy lens with an artificial one. Glaucoma surgery is done to reduce the amount of fluid putting pressure on the eyeball. Corneal transplants involve replacing the cornea with a living tissue transplant.
What Should I Expect?
Most eye surgeries are done on an outpatient basis. This means it is often done in the eye care center and you can go home that day. However, you will not be able to drive yourself, so make sure someone can pick you up. Occasionally, for treatments like LASIK, you'll only need to have your eyeball numbed. But for others, you'll receive monitored sedation to keep you relaxed and still during the procedure. Children and adults receiving certain surgeries might be given general anesthesia as well. Since all eye surgeries vary, this means that the recovery period will vary as well. But you should expect to have to take time to recover. Talk to your eye doctor about exactly what to expect during your recovery period.
Schedule an Appointment with Our Eye Doctor in Midland, TX
If you are having eye surgery, it can be a scary thing to consider. However, eye surgery is a normal medical process that is done every day, almost always with excellent results. If you need surgery or think you might, Urias Eye Care in Midland, TX, can help you through it. Call us today at (432) 368-4021 for more information or to schedule an appointment.